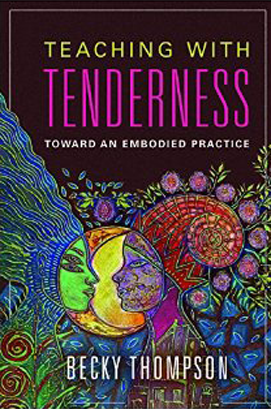 NEW BOOK - TEACHING WITH TENDERNESS:
TOWARD AN EMBODIED PRACTICE
Imagine a classroom that explores the twinned ideas of embodied teaching and a pedagogy of tenderness. Becky envisions such a curriculum–and a way of being–that promises to bring about a sea change in education. Read Becky Thompson's new book, Teaching with Tenderness: Toward an Embodied Practice.  LEARN MORE >
"I love this radical book down to its tiniest footnote."
-Mary Rose O'Reilley, Author of The Peaceable Classroom
NEW CHAPBOOK OF POETRY, JUSTONICS, FORTHCOMING
A chapbook of visual poems that crave color and insist on dancing. Justonics is a made up word that combines justice and ebonics to create a popular vernacular that breathes its way into music, art, and activism. Du Bois and Hancock (Herbie) become verbs, tomboys twirl on a fireman's pole, and Buddha bells startle convention. Dancing girl press, forthcoming.
Boston Poet Laureate, Danielle Legros Georges writes, "Becky Thompson hurls us into the space in which language is born…Justonics gives us a new way to read ourselves and our world." LEARN MORE >
MAKING MIRRORS: RIGHTING/WRITING BY REFUGEES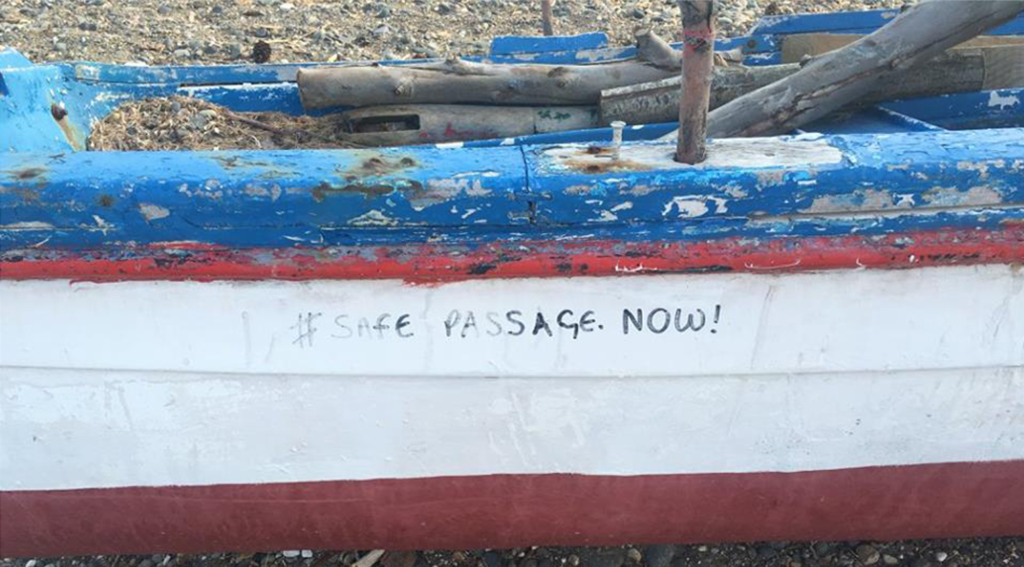 This project, to offer a volume of poetry by and for refugees, seeks to connect artistic voices of those fleeing violence from Afghanistan, Syria, Palestine, Somalia, Iraq, and other war torn countries. Edited by Palestinian poet and aid worker Jehan Bseiso and US poet and scholar Becky Thompson, this volume will provide a multilingual, interactive, and collaborative collection of poems published as a book and as an on-line project. We see this offering as part of a long tradition of poetic responses to repression, the poems, a talisman for a world beyond displacement and exile. Among those whose work will be included in the collection are prominent poets Naomi Shihab Nye, Zeina Hashem Beck, Zeina Azzam, Marilyn Hacker, Mohsen Emadi and many others.
ACCEPTING SUBMISSIONS
We would love to hear from you if you have a poem you would like to submit or if you know someone who might be interested in the project. We welcome poems in any form (including prose poems) and in all languages. Photography and interviews are also welcome for the on-line project. LEARN MORE>
PLEASE VISIT US AGAIN. MORE EVENTS
COMING SOON!